Comoney

Comoney
You know how complicated it could be to split expenses
or Try Lite version for FREE >>
Travel with friends. Share expenses with roommates. Share lunch with colleagues.
Do not worry.
Comoney will do the math for you.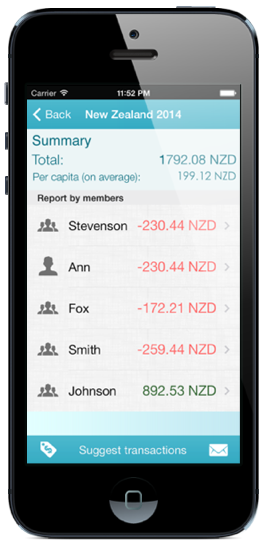 Reviews
Once we paid for Jeep from Kathmandu to Siabru Besi in four different currencies - US Dollars (USD), Nepalese Rupees, Indian Rupees, Euro. Before I installed Comoney on my iPhone it was headache to calculate and report such a complicated expense
Evgeny
GREAT THANKS for your Comoney program. I suggest you introducing it on iOS platform, for iPhone and iPad users. I'm sure it could be a bestseller! Your program is the only thing preventing me from throwing out my old phone.
Alexander
I like your Comoney program. This help me calculate expense very fast and accurate.
Rungroj (Thailand)